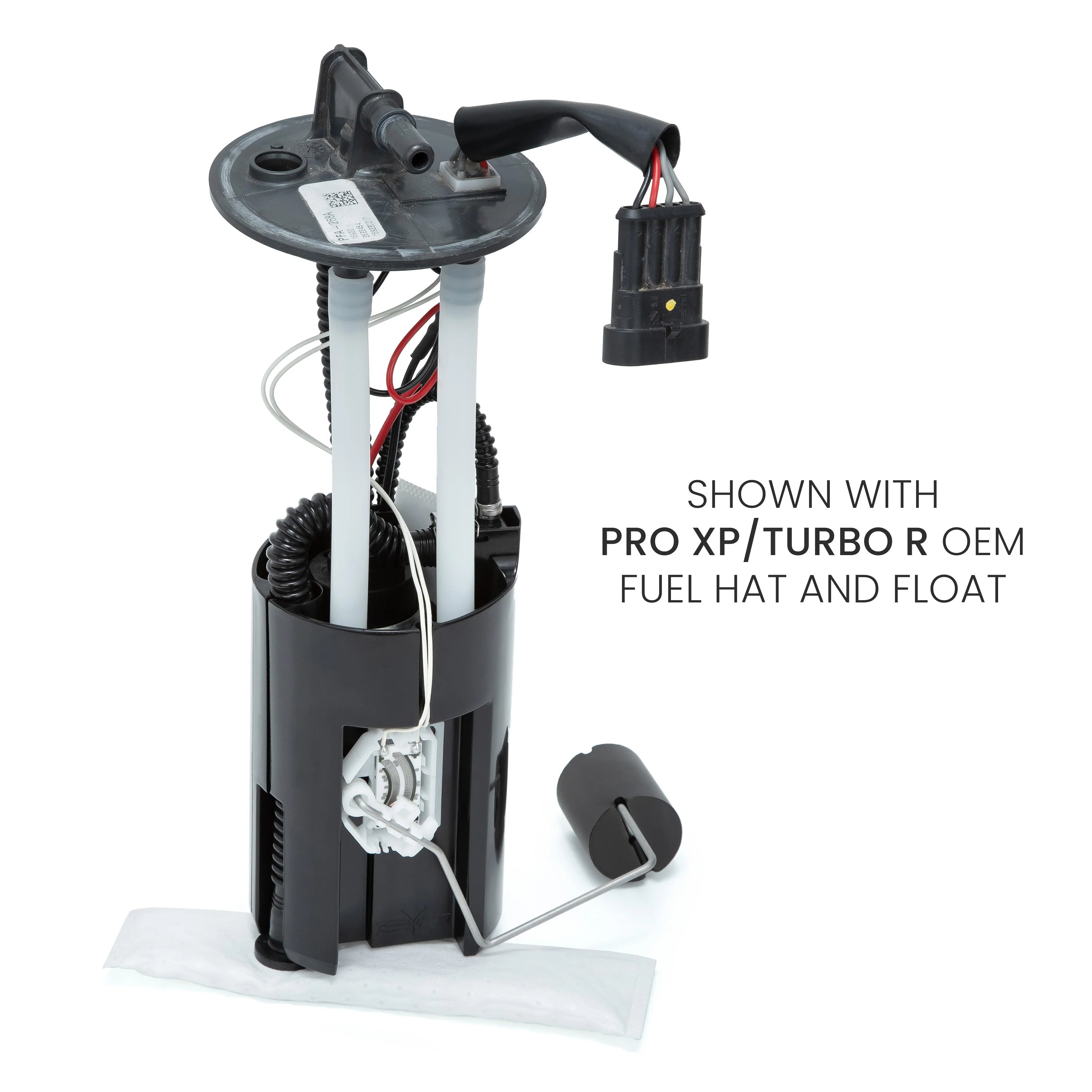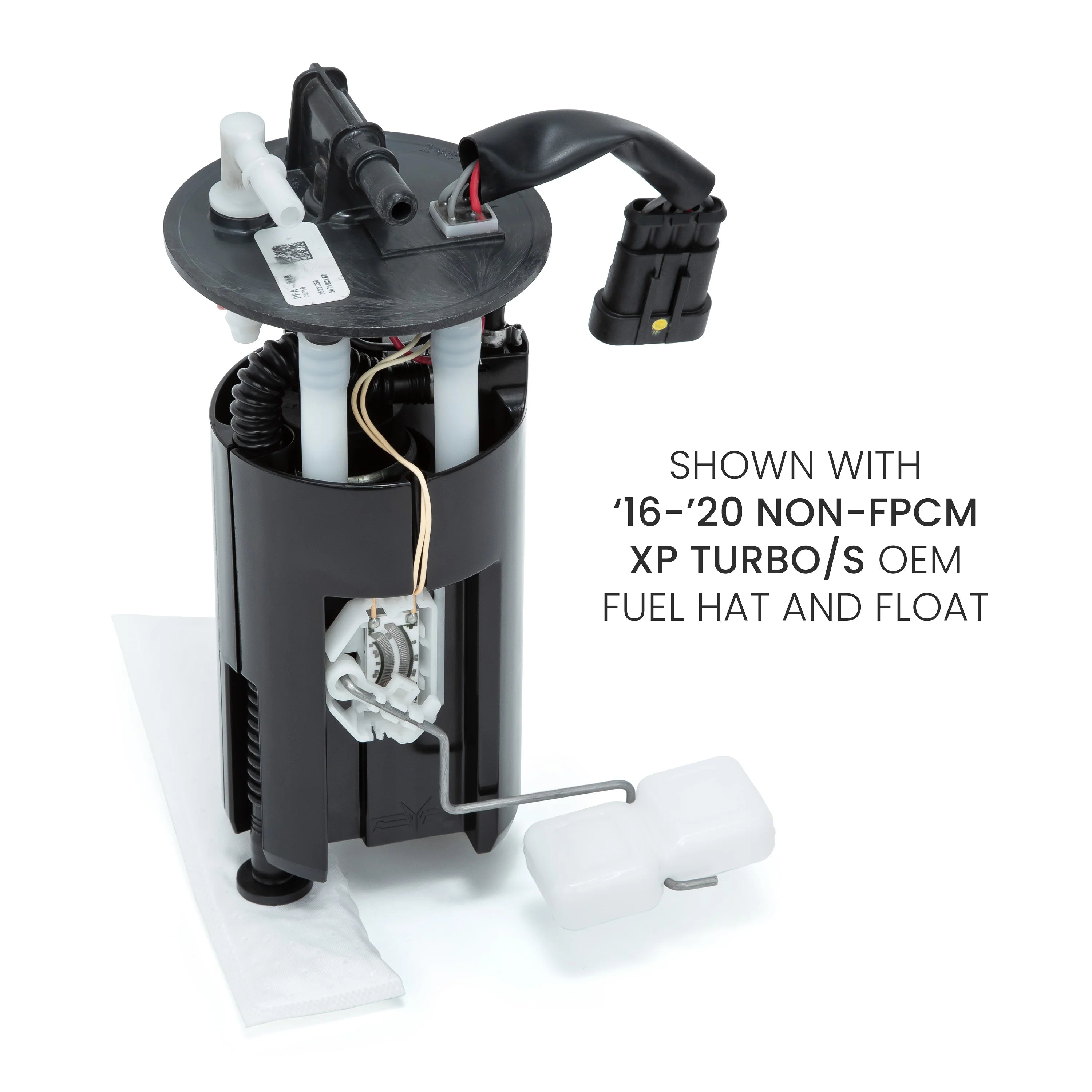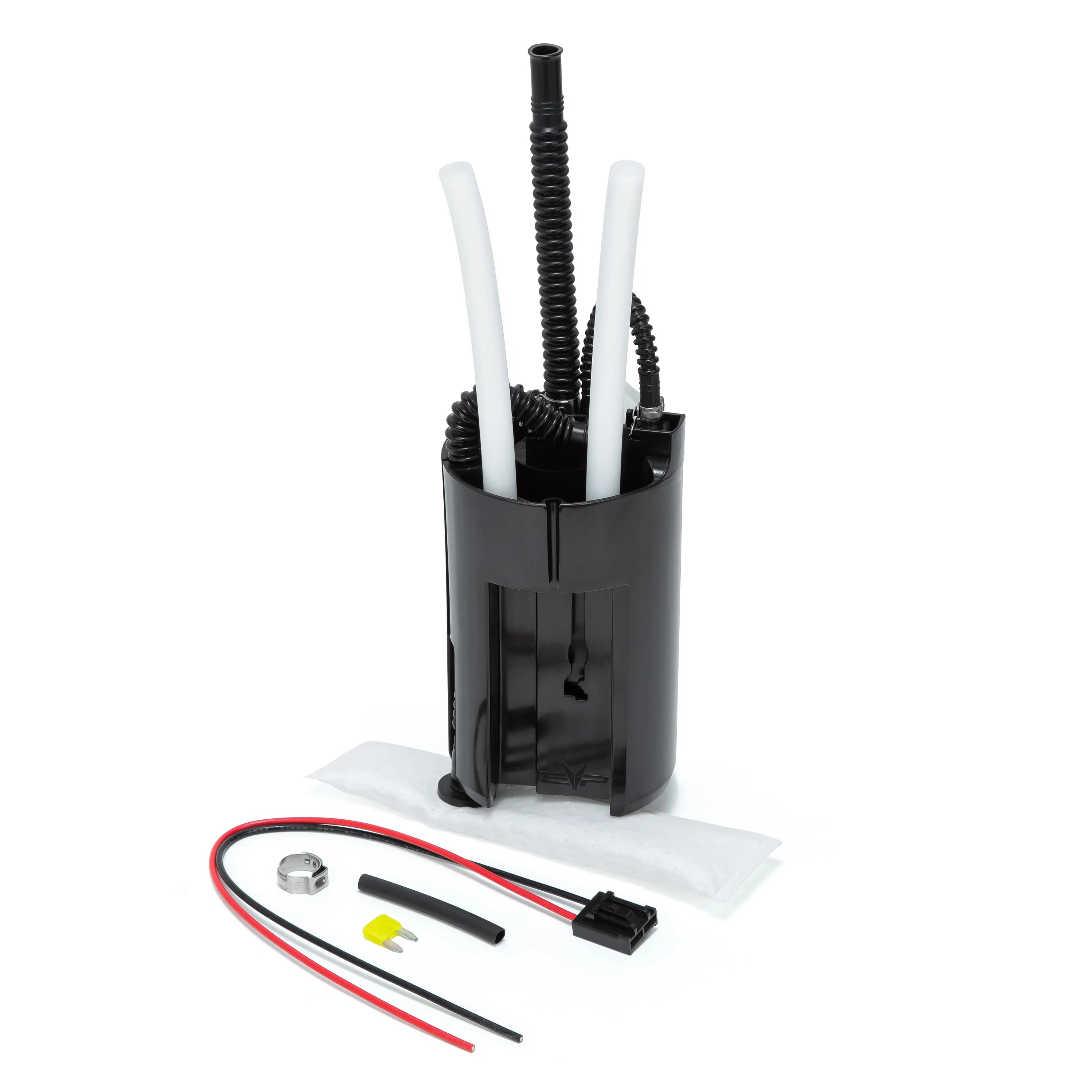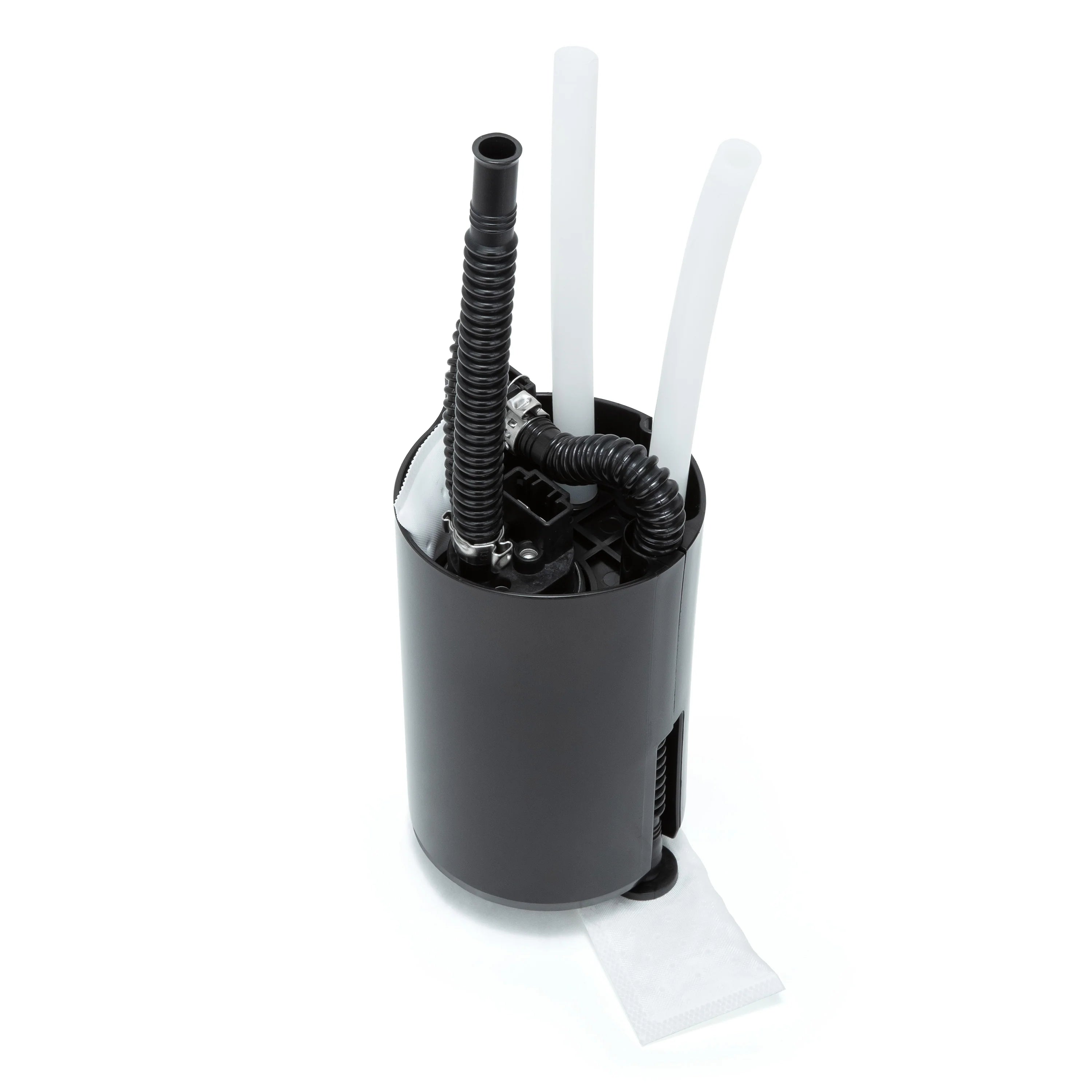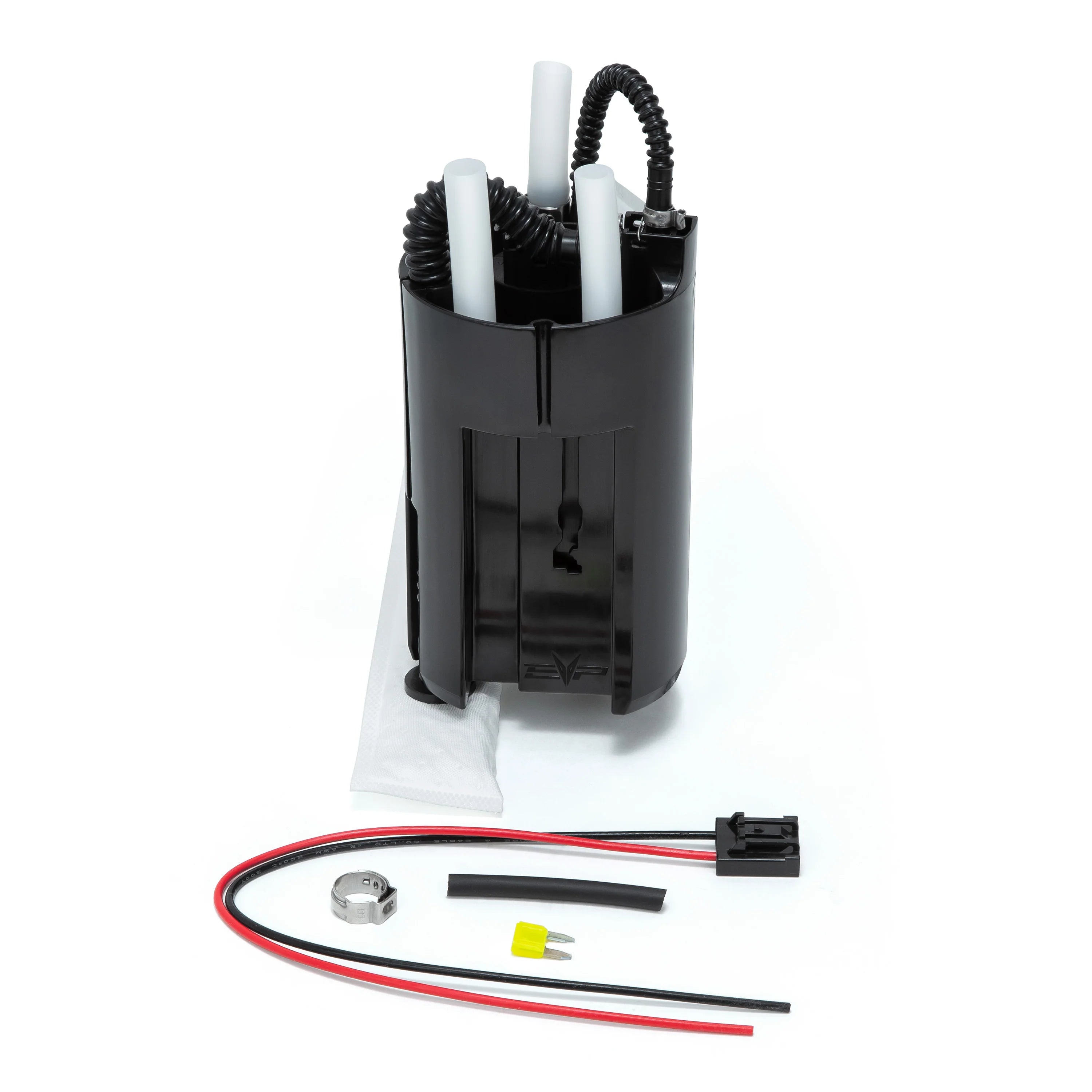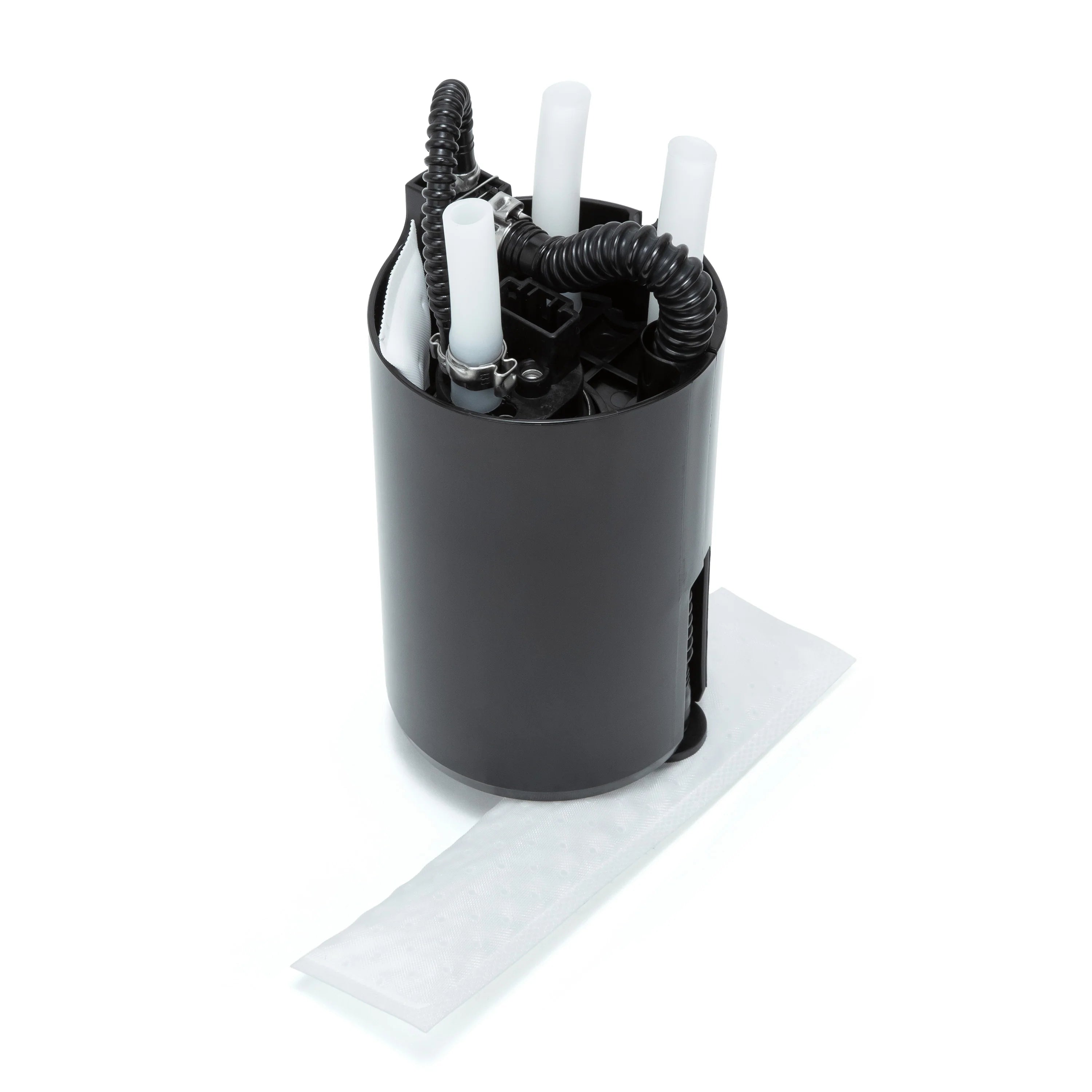 EVP HIGH-PRESSURE FUEL PUMP W/ SURGE TANK KIT FOR POLARIS RZR PRO XP, TURBO R & XP TURBO/S
Fuel starvation to the engine leading to misfires is a major problem that plagues all Polaris 2016-2021 XP Turbo and 2020 Pro XP platforms due to the lack of an integrated surge tank as part of the fuel system. These vehicles utilize a rectangular fuel tank design with a single strainer-style fuel pickup. The issue is when there's less than 4 gallons in the tank. Under acceleration, deceleration, bumps or long sustained turns, the fuel moves away from the pickup and causes misfire and/or lean conditions. Four gallons is more than 1/3 of a tank of fuel that cannot be used reliably due to these issues. In 2021, Polaris added their own design surge tank, but with an undersized fuel pump that does not support enough fuel flow for any power level beyond what can be achieved with the stock turbo.
The EVP High-Volume Fuel Pump & Surge Tank Kit is a direct replacement for the OEM fuel pump (the factory fuel hat and float are reused) to safeguard against engine starvation regardless of how much fuel is in the tank. A surge tank is a small fuel tank within the main tank that provides a reserve of fuel so that when the fuel is sloshing around in the tank, the pump always has a supply from the surge tank to draw from. The surge tank is filled from the main tank via one-way valves as well as an EVP-designed Venturi/siphon system. The preassembled EVP surge tank system features an integrated E85-safe 340LPH fuel pump to deliver big-power fuel volume while still being versatile enough to enhance fuel delivery on stock power levels down to the last gallon of fuel. In most cases, no tuning changes are required regardless of the tune being run.
EVP has worked with racers who attest to the surge tank's effectiveness. In their own words: "With the OEM fuel system, I was not able to run with less than 3 bars on the gauge without fuel starvation issues. Now I can run down to the last gallon and the engine never misses a beat." -Midwest Ice Racer 
FEATURES:
Enough fuel flow for 300 crank horsepower on E85 (19-21 XPT, All Pro XP and Turbo R returnless fuel systems) and 400 crank horsepower on E85 (16-20 XPT return style fuel systems)
Completely designed in-house and thoroughly tested on both stock and high-horsepower cars
Eliminates engine fuel starvation caused by fuel "sloshing around" in the tank once levels get below approximately four gallons
Integrated 340LPH fuel pump and Venturi fuel pickup system for consistent fuel delivery regardless of levels
Significantly improved fuel delivery upon launch/acceleration, navigating elevation changes in the dunes, as well as short-course or other racing situations 
EVP DISCLAIMER: The above specs are for the NON-FPCM systems (Fuel Pump Control Module). The Polaris FPCM will vary the voltage of the pump to maintain an ECU-specified fuel pressure. Due to the variable voltage, the performance of the pump is somewhat less than a direct 12VDC system. That is why the return-style fuel systems have a higher horsepower fuel flow rating. The internal pressure relief valve setting is 100PSI.