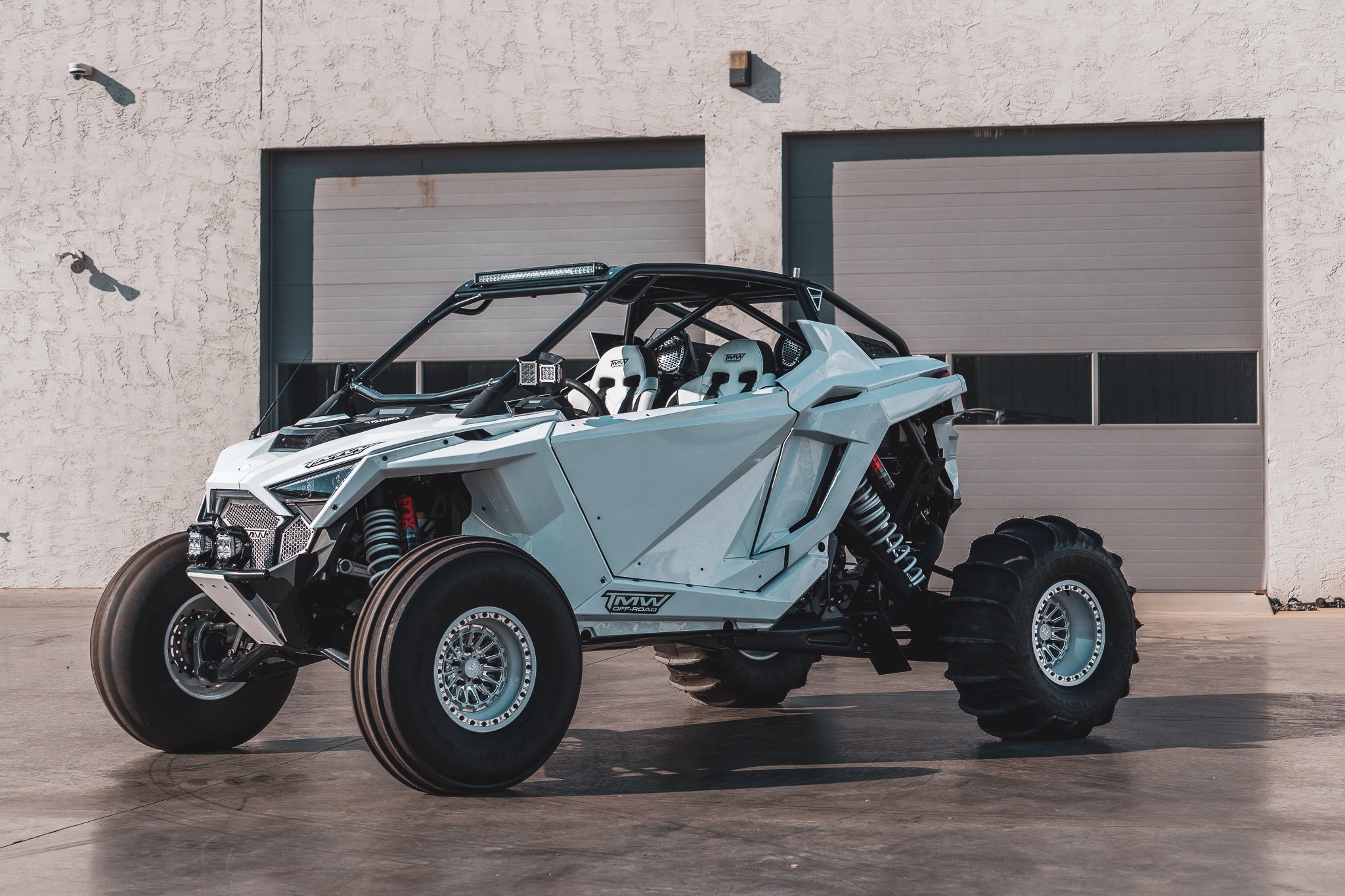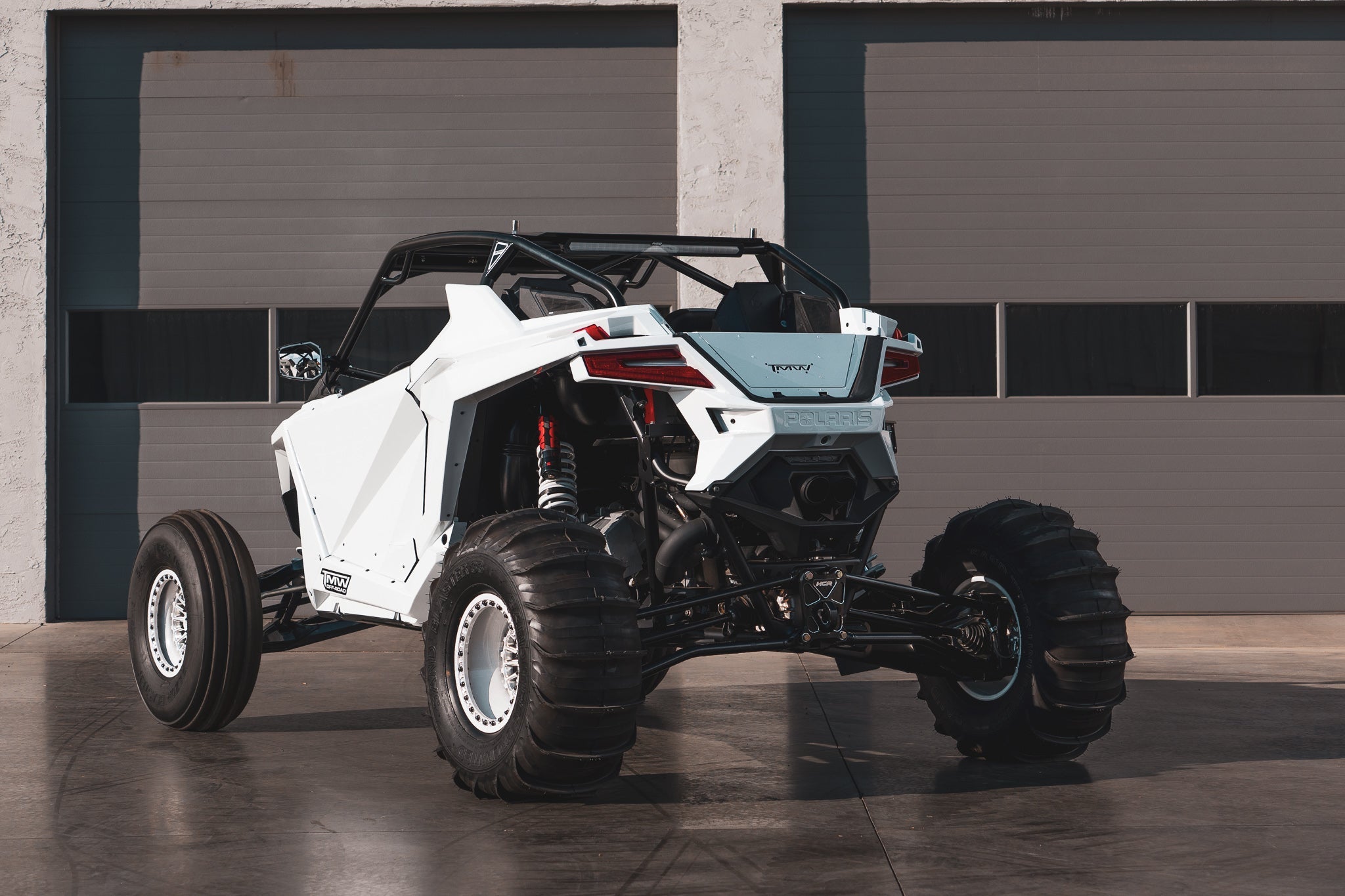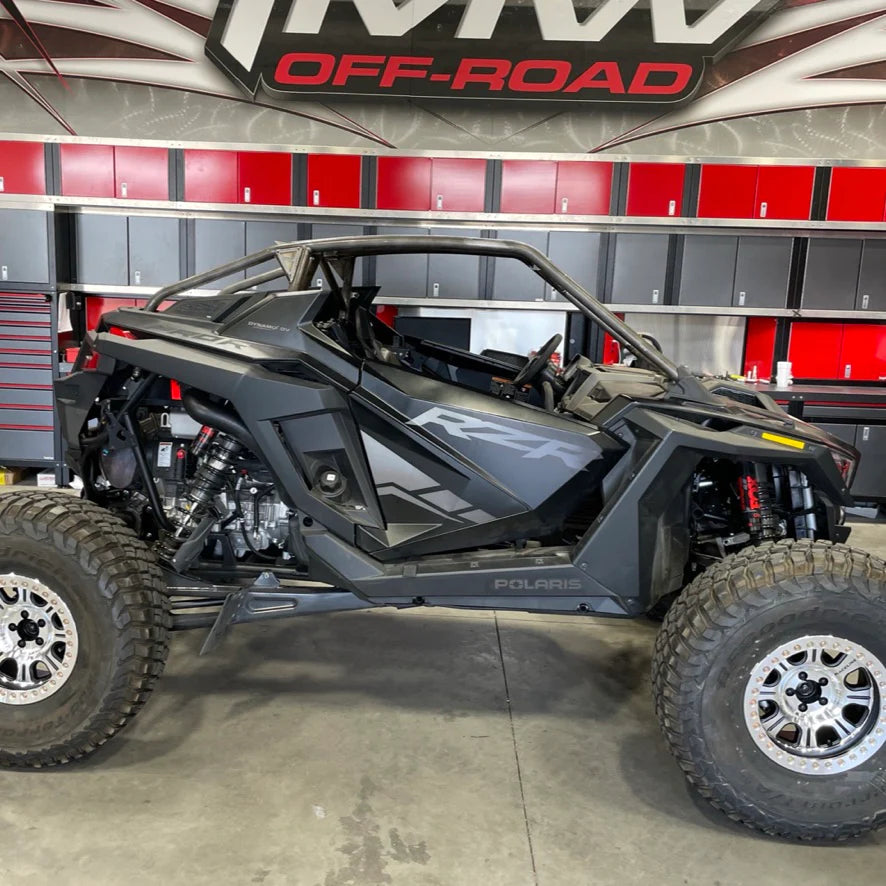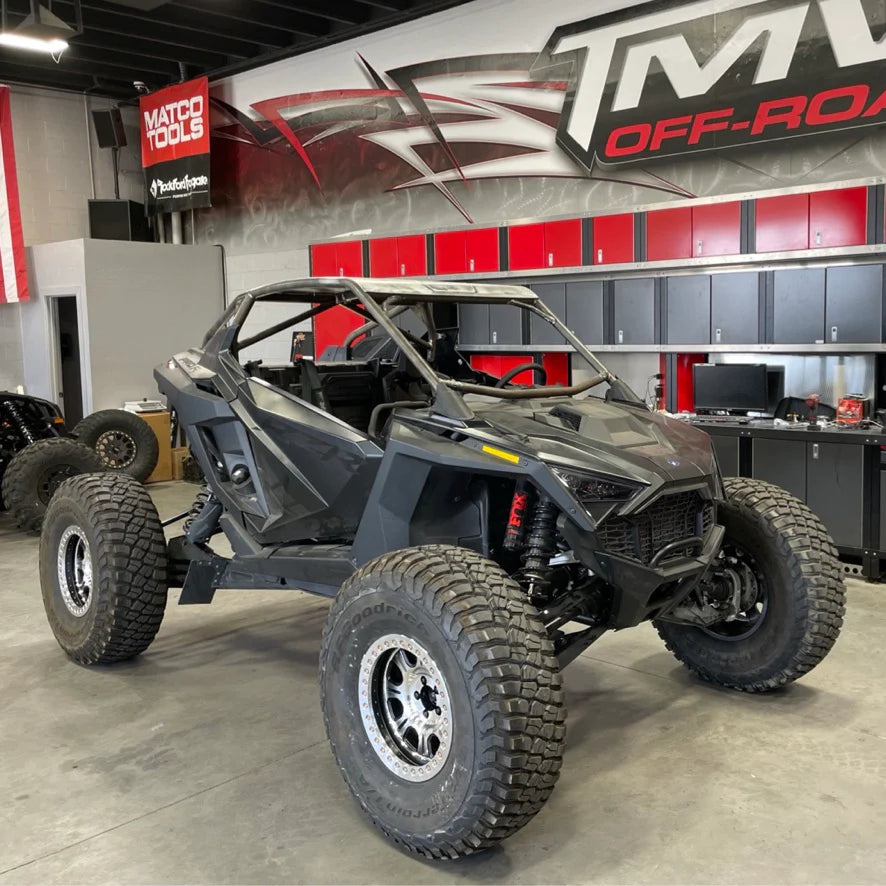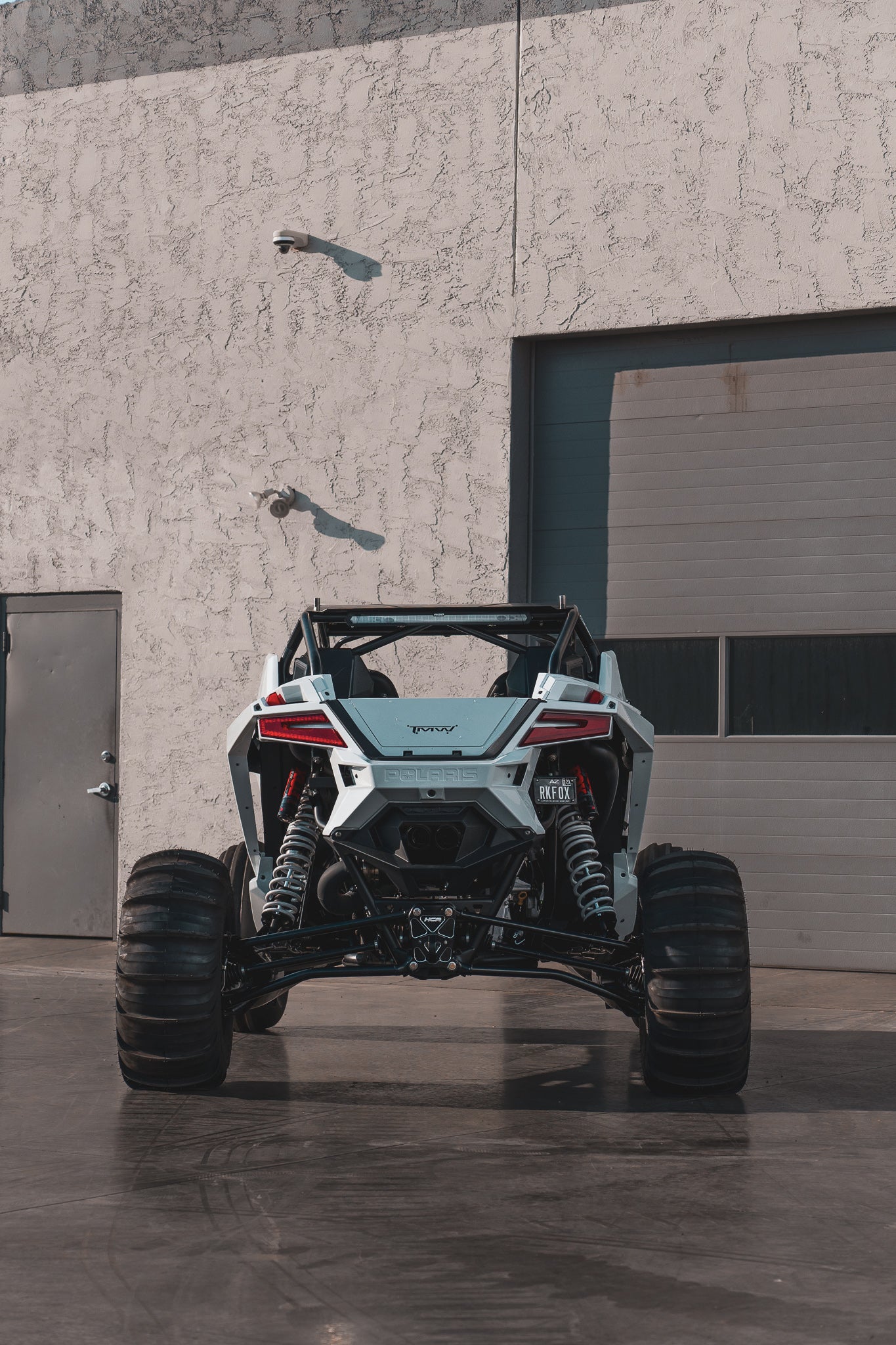 TMW DOMINATOR RZR PRO R 2 Seat Cage (fits PRO R 2 seat RZR models)
TMW DOMINATOR RZR PRO R 2 Seat Cage (fits PRO R 2 seat RZR models)
All of our roll cages are cut on the TMW Tube Laser for perfect fitment of all notches and joints. They are precision welded-in fixtures to assure proper fitment.
Basic options that come standard:
  TMW XP PRO Cage
  -3 Whip tabs
  -1.75 High grade DOM tubing
  -Rearview mirror mount
  -Necessary gussets and hand grips
Additional options as pictured:
  -Hand formed aluminum hard top
  -Integrated light pocket for 30" rigid or 30" Baja Designs light (optional)
  -Intrusion bars (optional)
  -Powder coating - solid color (optional) (Custom candy colors cost extra)
  -Center whip tab for radio antenna
----fits 2022 PRO R 2 RZR models---
Delivery Time
  - PRE-ORDER only at this time. 
Shipping
  -Cages ship on pallets LTL freight.  to any business with a forklift in lower 48 states for $480
  -LTL freight shipping charged at time of shipping
  - Please contact us for shipping cost if you're shipping to a residence or have special circumstances.