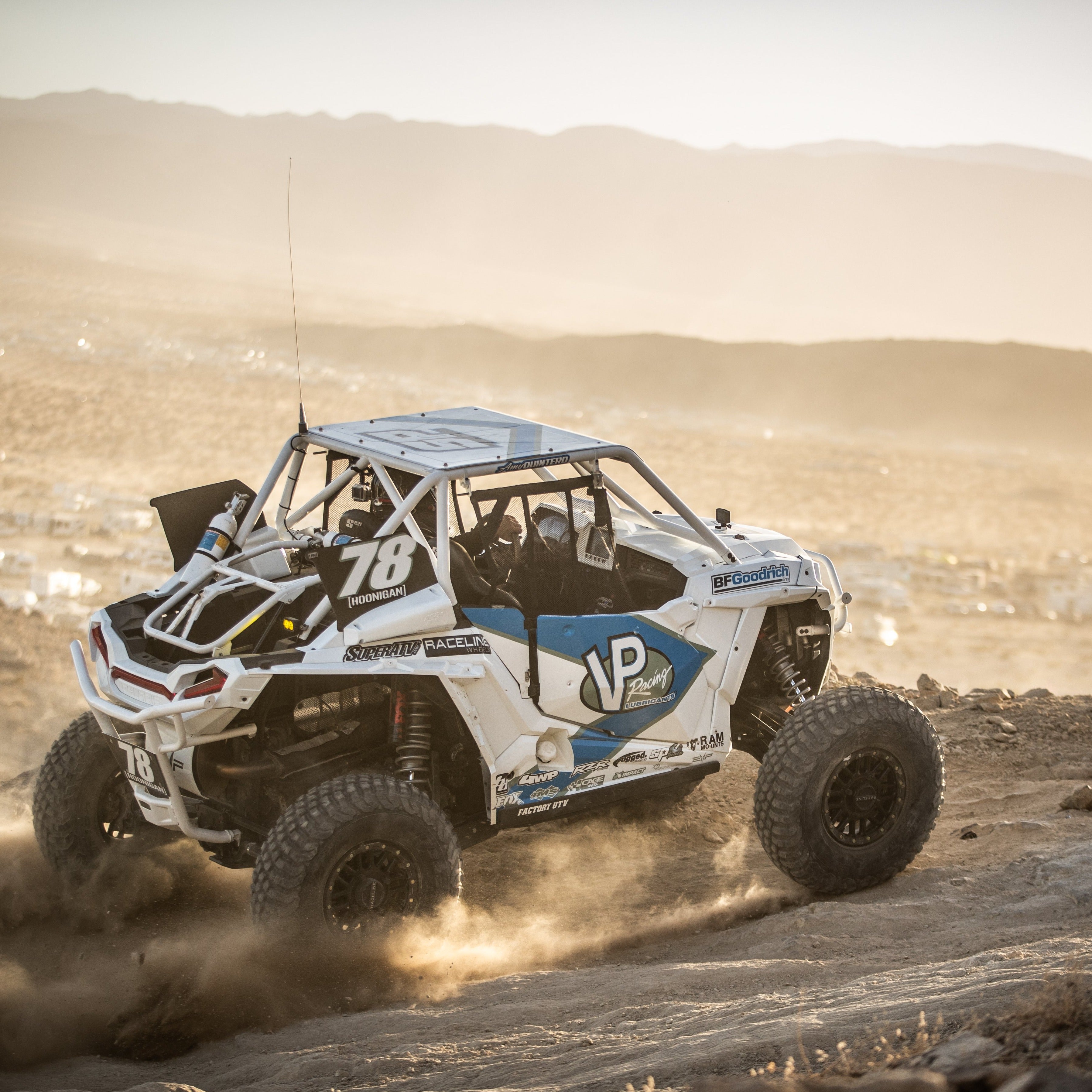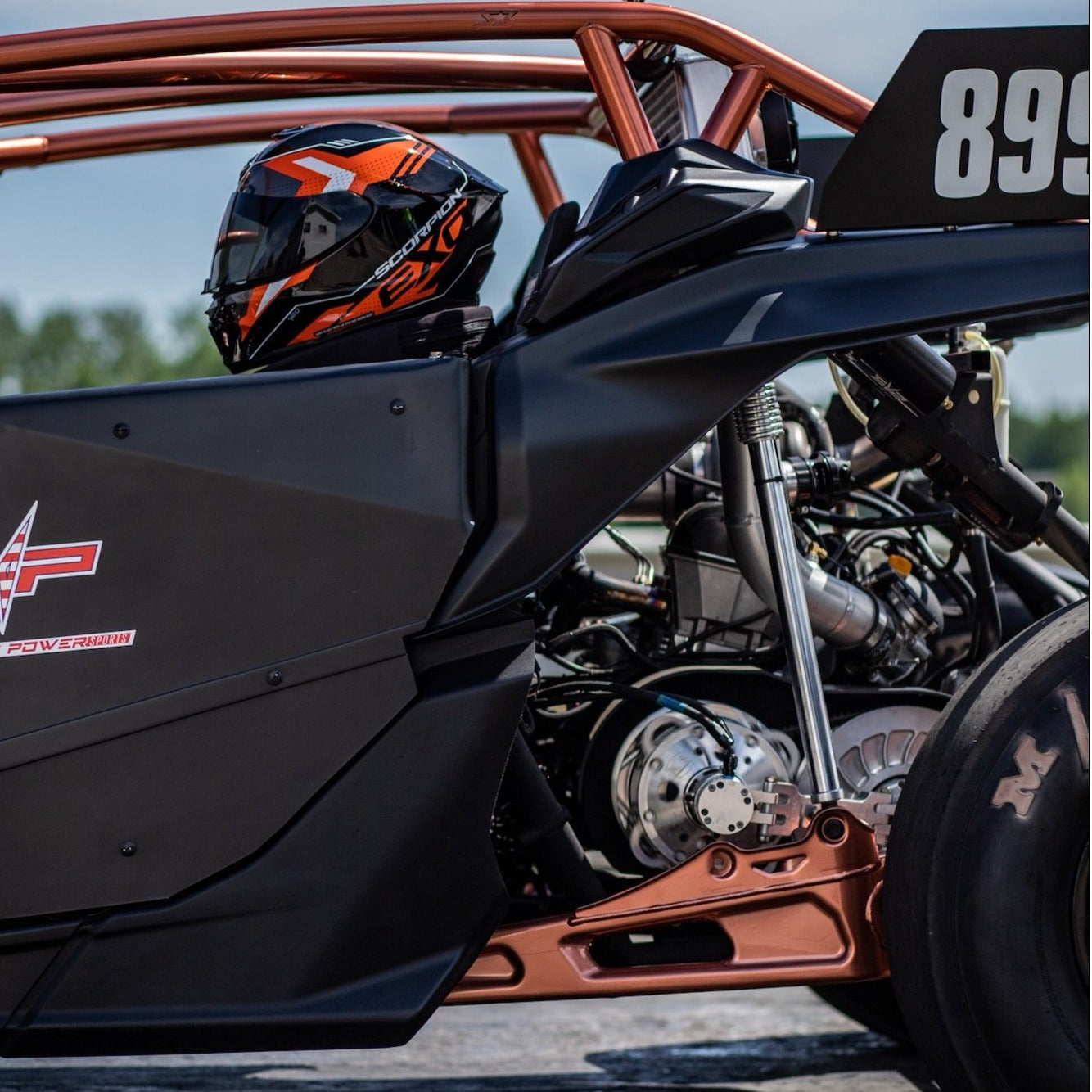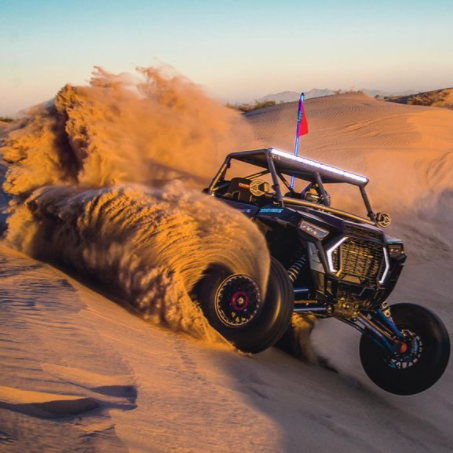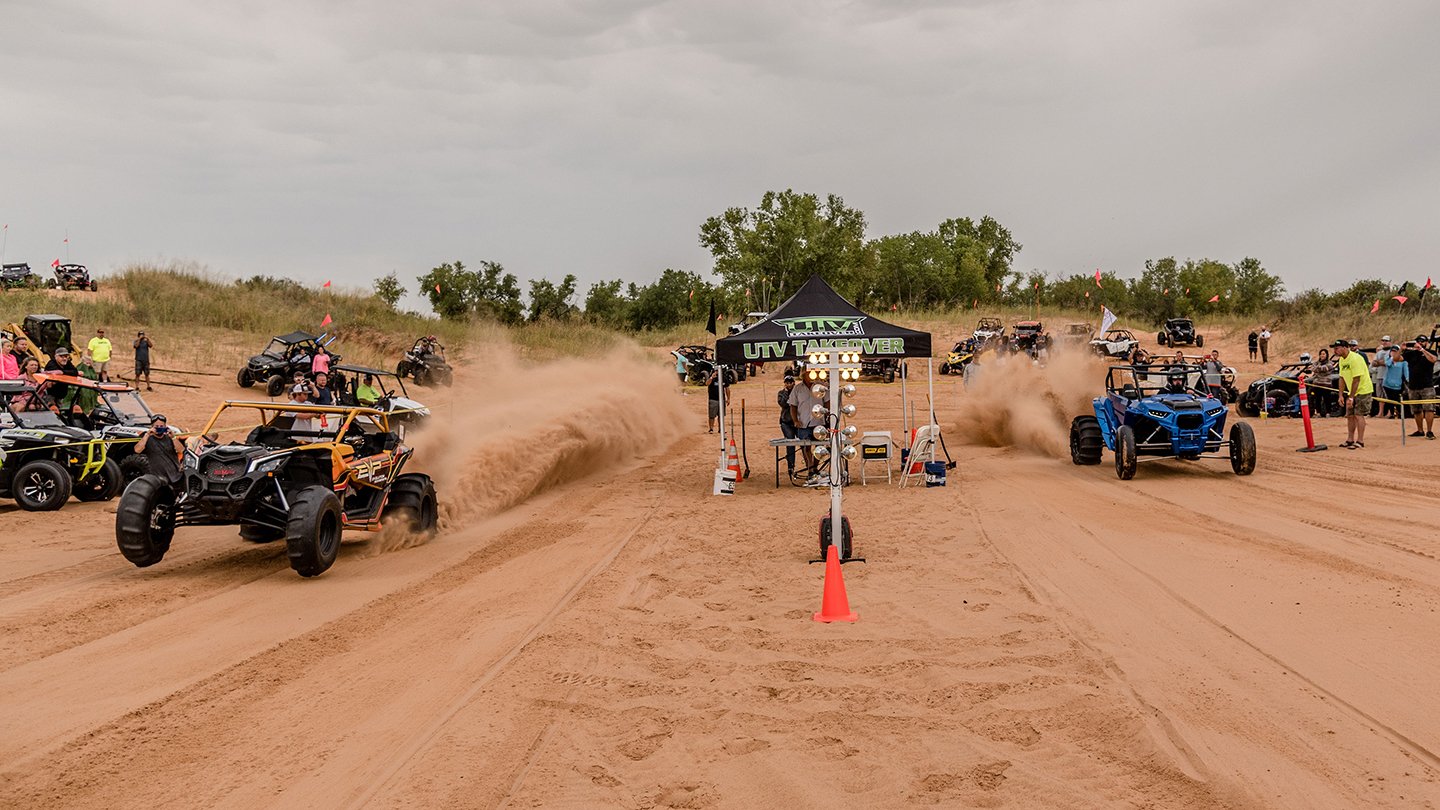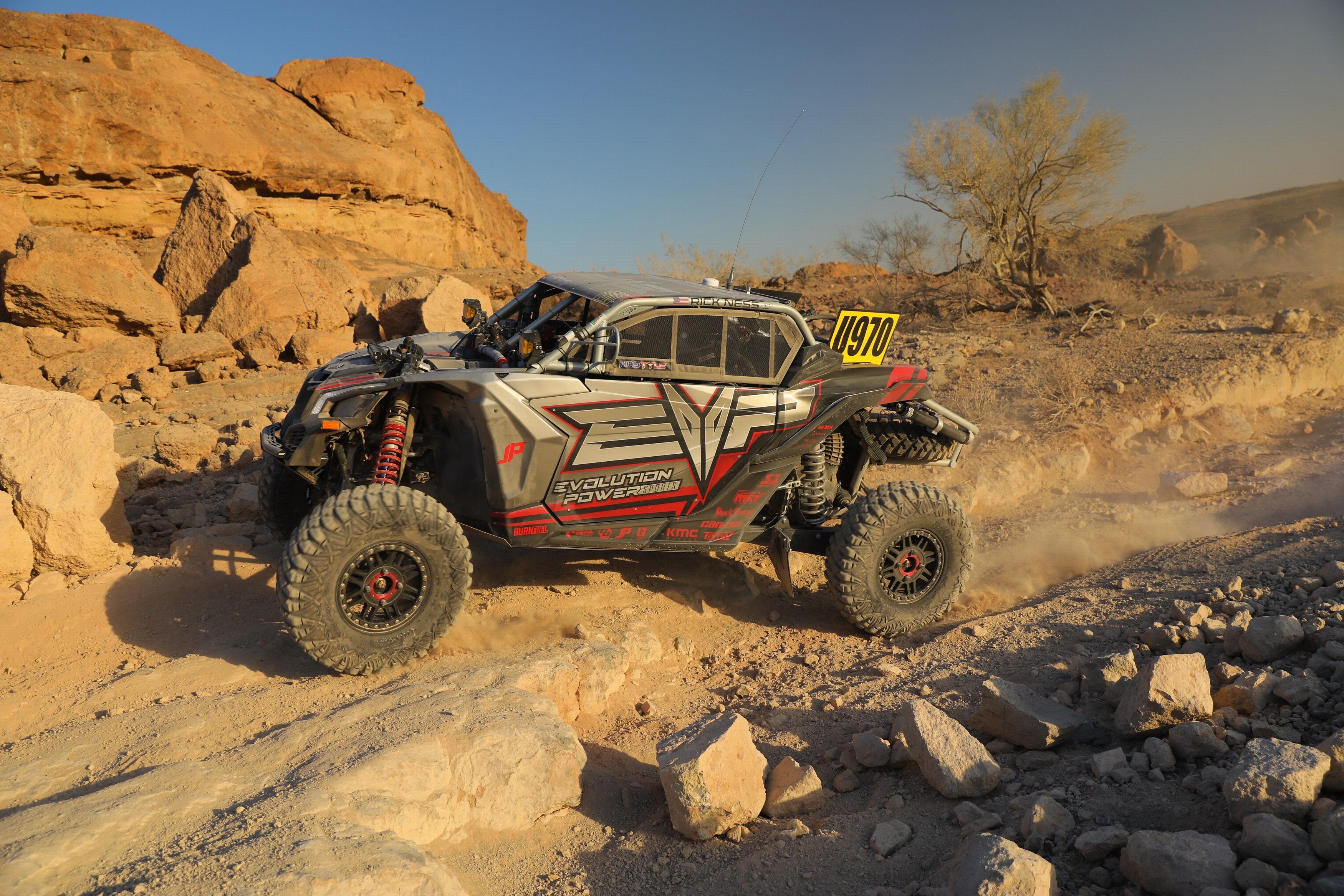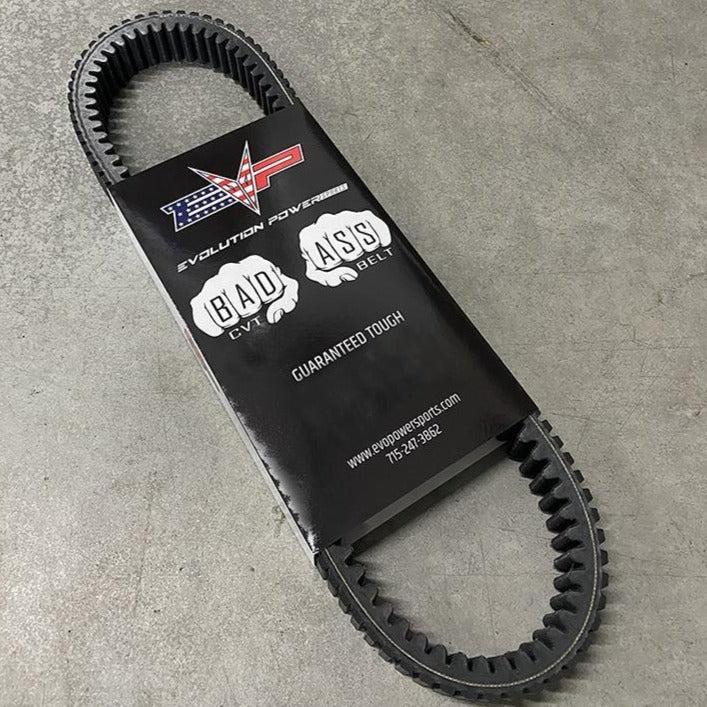 World's Best XR Race Series (XR-WB) Bad Ass Drive Belts for Can Am & Polaris
Description

Don't let a broken belt ruin race day or a day in the dunes!
The World's Best Bad Ass XR RACE Series Drive Belt is by far the best and strongest belt on the market. Developed and extensively tested in extreme racing and duning conditions, World's Best XR Race Series belts are manufactured with a larger Kevlar cord and feature a custom braid design marrying the layers of the belt for better shock absorption and increased cord pop-out resistance. An additional benefit includes being able to withstand more heat for increased overall strength and durability. The custom blend of two premium High Modulus Compounds hold the top and bottom layers together like super glue for superior quality. These belts are load-tested to withstand the power of up to 600 hp machines and are also impregnated with short Aramid Fibers for better heat resistance and belt-to-sheave adhesion. Leave the competitors in the dust with the EVP XR RACE Series Belts!
Race Proven Performance
Manufacturing, quality control certifications: ISO-14001, ISO-9001, and IATF-16949
3rd Generation heavy-duty, high-twist Aramid Fiber cord for HIGH HORSEPOWER TENSILE LOAD requirements
Highest shock load rating to date being able to withstand the power of up to 600HP machines
Increased top cog pressure load design that increases sidewall rigidity, prevents top cog bowing, but still allows for increased rotational flexibility.
Bottom Cog uses HIGH MODULOUS RUBBER COMPOUND (BZX1) for better heat resistance and heat dissipation
Bottom cog is impregnated with short Aramid Fibers for better belt-to-sheave adhesion and reduced overall belt temperature
Latest bottom cog design for greater rotational efficiency at full shift
Precision ground sidewall angle (SCUFFING) for smooth engagement, increased power transfer and lower operating belt temperature
Aramid Fiber Cord (vs Polyester) wraps over bottom cogs for increased bottom cog strength and increased cord pop-out resistance
This belt acts like the OEM belt in terms of engagement and operating RPM's and dis the ultimate belt for all applications.
Fitment
Can Am:
2017-2022 X3 Maverick / X3 MAX / X3 900 All Models
2016-2022 Defender HD10/HD8 / MAX / T 1000 / 800 ALL MODELS
2018-2022 Maverick Sport / Trail 1000 / 800
2021-2022 Commander 1000 All Models
Replaces OEM #'s 422280651 / 422280652 for the X3 / Defender / Sport models
2016-2018 Maverick / Max 1000 Turbo all models (excludes X3 models)
2013-2018 Maverick / Max 1000 all models (excludes X3 models)
2011-2020 Commander 1000 / 800 all models
2007-2022 Renegade 1000 / 850 / 800 / 570 / 500 all models
2006-2022 Outlander 1000 / 850 / 800 / 650 / 570 / 500 all models
Replaces OEM #'s 715900212 / 715000302 / 422280364 for the OG Maverick, Commander, Outlander & Renegade Models
 
Polaris:
2016-2021 RZR XP Turbo All Models (Excludes PRO Models)
2018-2022 1000 Ranger XP w/ P90X clutch (New Body Style)
2019-2022 1000 Ranger XP Crew w/ P90X clutch (New Body Style)
2018-2022 RS1

Replaces OEM #'s 3211186 / 3211202 for the XP Turbo & XP Turbo S, RS1 & 19 Ranger Crew
2020-2022 RZR PRO XP / XP4, 2017-2022 RZR XP Turbo All Models w/P90X clutches
2014-2022 RZR 1000 XP/XP4
2016-2022 RZR S 1000 All Models
2011-2022 RZR 900 All Models
2016-2022 General / General 4, 2020-2022 General XP
2018 Ranger XP 1000, 2017-2018 Ranger 100 XP Crew
2013-2019 Ranger 900 All Models
2016-2019 ACE 900
2016-2019 Ace 570
Replaces OEM #'s 3211172 / 3211148 / 3211180 / 3211142 / 3211196 for the XP 1000, General, Ranger, RZR 1000s, ACE 900, XP 900, RZR 900 most other Ranger 800-1000 Models
Instructions